Amar Aguner Chhai | Mon Jaane Na | Yash | Mimi | Raj Barman | Lincon | Shagufta Rafique | SVF - Raj Barman Lyrics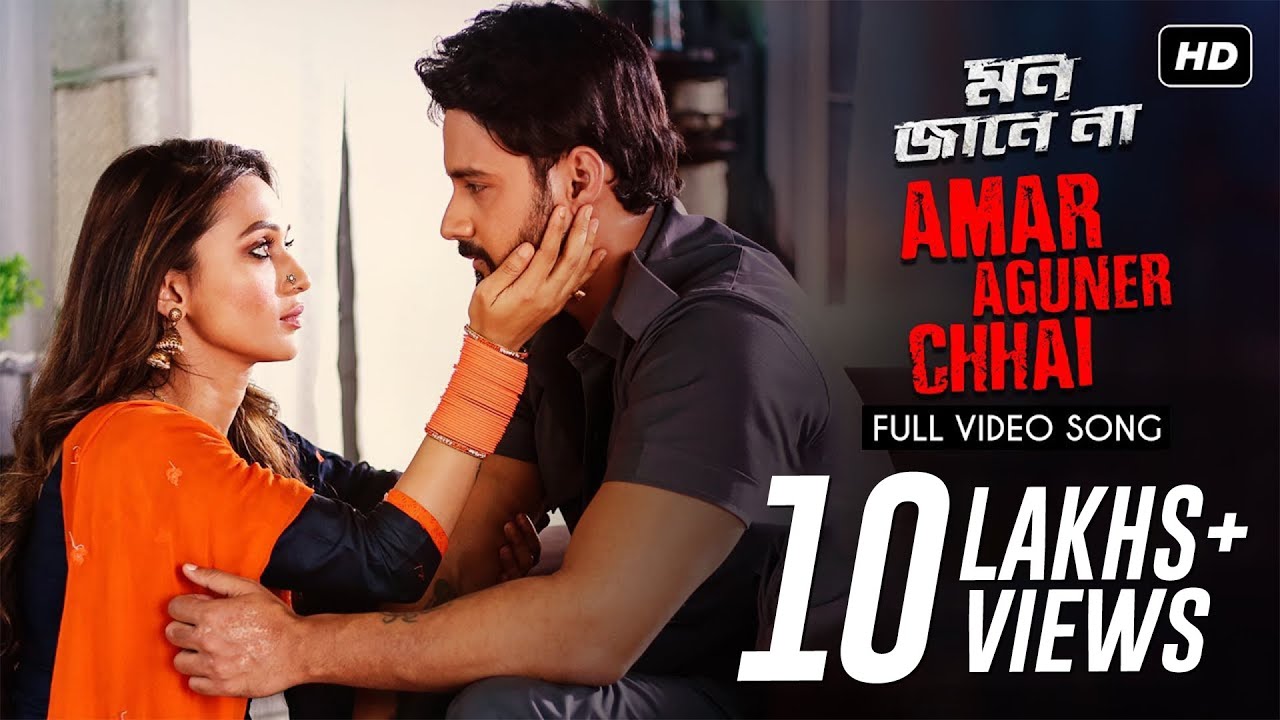 Song Credits :
Singer: Raj Barman
Guitar: Raja Chowdhury
Programming: Bob Sn
Recordist: Sidhu at Music Room Studio
Violin: Sandipan Ganguly (Bublu)
Music Label: SVF Music
Mix Mastering: Rupajjal Majumder and Bob Sn
Amar Aguner Chhai Lyrics from Mon Jaane Na
আমার আগুনের ছাই জমে জমে,
কত পাহাড় হয়ে যায়।
আমার ফাগুনেরা দিন গোনে গোনে,
আর উধাও হয়ে যায়।
যত পথের বাধা, সবইতো কালো সাদা,
কবে ঠিকানা পেয়ে হবে রঙ্গীন।
চেনা নামেরই ডাকে আমি কি পাবো তাকে,
কবে রে আসবে সে রোদেলা দিন।
টোরি তো কাছে চাই পুরোনো কথা টাই,
শুনতে আবার করে ও.
এমনও যদি হয়, মনেরা নদী হয়,
ভাসাবো অনেক দূরে.
যত পথের বাধা, সবইতো কালো সাদা,
কবে ঠিকানা পেয়ে হবে রঙ্গীন।
চেনা নামেরই ডাকে আমি কি পাবো তাকে,
কবে রে আসবে সে রোদেলা দিন।
ফেরাবো তোকে আর…
Amar Aguner Chhai
Amar Aguner Chhai
Song Is Sung by
Raj Barman
from
Mon Jaane Na
Bengali Movie. Starring:
Yash Dasgupta And Mimi Chakraborty. Music composed by Lincon Amar Aguner Chai Bengali Song Lyrics written by Prasen This
Bangla Film Written and Directed by Shagufta Rafique.
Movie Credits :
Starring: Yash Dasgupta, Mimi Chakraborty and others
Written and Directed by: Shagufta Rafique
Music: Dabbu and Lincon
Cinematographer: Ravi Walia
Line Producer: Star Entertainment Studio
Fight Choreographer: Aejaz Gulab and Krishnendu Ghosh
Associate Producer: Abhishek Daga